Overview
Walfas is a blog centered around flash-based content. The site contains Daily Flashes, a series of slideshow/comic-type flashes about aspects of everyday life, as well as a bunch of Touhou flashes based on the characters from the games. Walfas.org is also the home of "Create a Touhou Character" (also known as create.swf), a character generator with parts based on existing Touhou characters. The site is updated every day; Daily Flashes are usually posted on weekdays, updates to create.swf are usually done on Saturdays, and Youtube videos are usually posted on Sundays. Sometimes there'll also be some random looped animations posted on weekdays.
Daily Flashes
The Walfas Daily Flash series isn't actually updated daily, but new updates happen quite often never. The flashes are based on events in real life, or just random things I happen to think of. The series focuses on Unnamed Character and her friends as they go through school and life and whatnot. There are sometimes random appearances by the cast of the Touhou games.
Touhou Flashes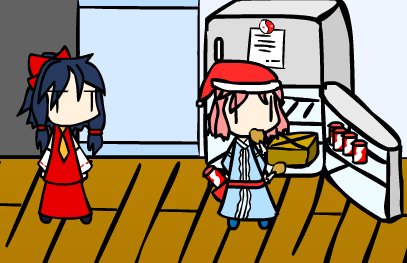 The Touhou flashes on Walfas are in a "click to continue" comic format (Users can also press the spacebar), similar to the daily flashes, except with more actual movement. Characters usually retain the same look in each flash, sort of like a sprite-based comic.
Create a Touhou Character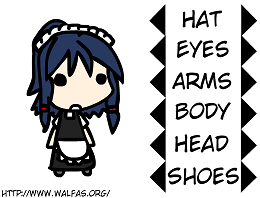 Create a Touhou Character (also known as "create.swf") is a character-creation flash in which users can create characters based on the cast of the Touhou games. Scenes and also be created using backgrounds and speech bubbles, and it also includes a pong minigame. The actionscript coding was done by Thefre, and the artwork by myself. The user manual can be found here.

Touhou Project is made by Team Shanghai Alice.

The old "about" page can be found here.