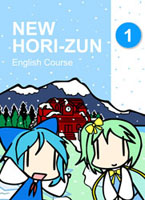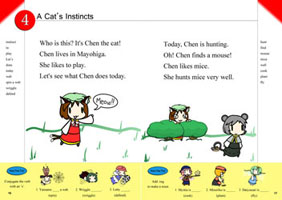 For anyone going to Comiket 77, make sure to visit the Walfas/ddiction booth on
December 30th (Day 2) East District ス[Su]-23b
! There will be these full-color 32-page textbooks on sale, featuring Touhou's stage 1-2 characters! Learn English, yeah!
The title is a parody of the New Horizon textbooks. The idea and all the writing and stuff was done by NForza (who you can still buy folders from, by the way!), and I did the artwork. Above is a preview of the cover and two of the pages!
Also special thanks to
おひさま
(Ohisama, who also did some fanart
back in May 2008
) for helping out at an earlier Marisa-themed event (that I never actually mentioned on here because I forgot about it until I realized it was already over)! He helped with a preview version of the textbook, scribbling notes and drawings in the margins and on the pictures as if Marisa were writing in the textbook. This preview version will also be distributed for free at C77 for people who purchase the full book.
More information can be found on ddiction.org.