Who cares about today's flash when there's exciting news like this!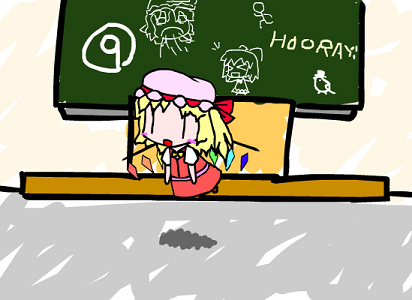 (no, this link does not lead to a Touhou flash)
It's like
that one time
when Walfas somehow managed to pop into some sort of informative Japanese convention-goers pamphlet! Totaku linked to
this
on IRC and then I went around investigating! This one person on
Pixiv
(I can't read Japanese but I assume the name's ????) seems to draw quite a bit of Walfas-based art, and combines stuff from the daily flashes as well. Quite awesome and worth checking out. If you don't feel like getting an account there, some of the images can be found
here
.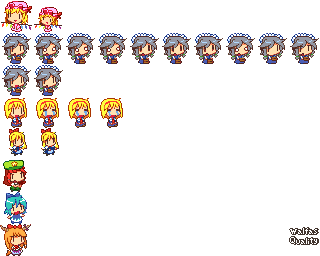 And here's a bit of Walfas-style pixel artwork from
another Pixiv member by the name 8bit
. Hooray! It's always nice to see fanart from people who speak a completely different language.