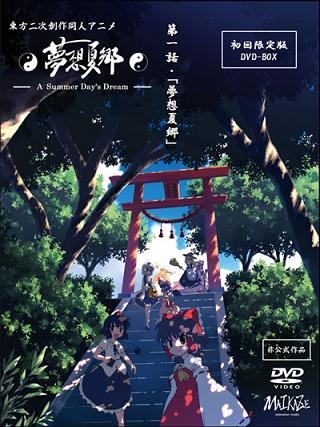 Well, as everyone probably already knows, the Maikaze Anime Project is out. Well, part one anyhow.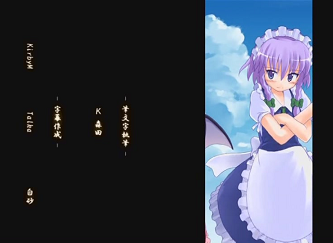 Most people don't bother looking at the names on credits, but those who did may have noticed this and thought "Wait, what?" upon seeing "KirbyM" on there. Since it'd be weird to not post about it, here's an explanation!
The anime comes with English subtitles, translated by… well, I guess he goes by various names, but I'll go with "Talka" since that's what the credits have him as. As far as I know, he's the only one at Maikaze that speaks fluent English, and he brought up the idea of having English subtitles included with the DVD. Then, sometime in November, I was basically given the opportunity to proofread the translated script and make suggestions for corrections on grammar, punctuation, typos, etc, as well as making the sentences sound more natural.
It was super top-secret and everything, and posting about it on here before release would have meant being assassinated by ninjas or something. The video even had a "do not upload" thing at the top! Anyway, yeah, that's it. Good times.